This wednesday
'Beauty and the Geek'
starts on the CW network and much like the people on
this board
and many others, I'm surprised about that Asthon Kutcher's query about a role reversal hot mimbos with a room full of
Freds
didn't happen. We were all looking forward to that! Especially the hot dumbies. Instead of the nerds stepping up and becoming more open, it should be about the mimbos becoming smarter. Some people online have said maybe it would be no challange because the nerdy girls would only need to loose the 'glasses' and be pretty. I think that is stereotypical, I personally know some nerdy girls and they need more than a makeover. Some think the CW didn't go for that concept, I think that CW just didn't want to change or do anything different for the first time the show is on their network. So hopefully they may change it up on the next season.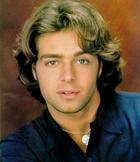 [mimbo pic/foto de un 'mimbo']
Este miércoles ' Belleza y el Geek ' comienza en canal nuevo CW y como la gente en
este 'forum'
y muchos otros, estoy sorprendido que lo que Asthon Kutcher prometido sobre una revocación del papel (los hombres guapos tonitos con un cuarto lleno de Betty la feas) que no sucedio. ¡Todos estuvimos esperaron éso! Especialmente los guapos tonitos. En vez de los nerds que intensifican y que se convierten en personas más abiertos, debe estar sobre los guapos que llegan a ser más intelegentes. Algunos 'online' han dicho que quizá no sería ningún reta porque las muchachas introvertido necesitarían solamente soltar los anteojos y ser bonitas. Pienso que eso es sexista, yo sé personalmente que algunas muchachas que son introvertidas necesitan más que un simple 'makeover'. Unos piense que CW no le gusto ese concepto, pienso que que CW apenas no deseó cambiar o hacer una cosa diferente para la primera vez que demostración el 'show'. Tan esperanzadamente pueden cambiarla la próxima temporada.